Ask Ken: Why Choose Undyed Wool Carpet?


Ken's Quick Answer:
"Want the healthiest and most natural carpet? Undyed wool is the clear choice. There are also more colors and styles than you'd think. Undyed wool doesn't have to be boring!"


Ken's In-Depth Answer:
There are a lot of folks who don't like chemicals or anything artificial. They may also be concerned about off-gassing. Thankfully, the carpet industry gives you options, including products that are made with undyed wool.
In the video, I show off a product called 'Grove.' It's part of the Purity Collection by Couristan. You'll see quite clearly that undyed wool doesn't have to be dull. You can have a black and white pattern or a variety of other shading options.
In other words, you can get variation and are able to decorate with a degree of elan. There are many different patterns and hues to choose from. It's interesting what Courstan has to say about its Purity products. For instance, the product is made with renewable resources. (In other words, sheep.) It's got a low VOC content. (The only non-natural thing in this carpet is the latex that binds the fiber to the backing.) It has natural colors, not chemical dyes. (The colors used are the colors of the sheep.)

"Undyed wool doesn't have to be dull. There are many different patterns and hues to choose from."

See More Flooring FAQs

Additionally, Couristan's product is biodegradable, naturally hypoallergenic, stain-resistant, and flame retardant. There are also other benefits that apply to all wool carpets—we covered those in our 'Why Choose Wool?' video.
In other words, there are a lot of reasons to choose undyed wool. If you're into buying natural and you're concerned about being healthy, this is the product for you.
If you have any questions about selecting undyed wool (or any other wool carpet for that matter) don't hesitate to give us a call at 401-214-0285 or visit our showroom."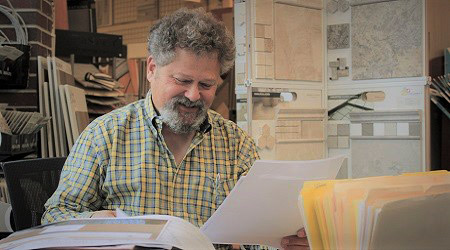 About Ken: Ken Fain is the co-owner of Island Carpet in Middletown, RI and a floorcovering veteran of more than 40 years. His popular 'Ask Ken' video series answers common flooring questions on a variety of topics. It has reached thousands of viewers on both YouTube and Facebook.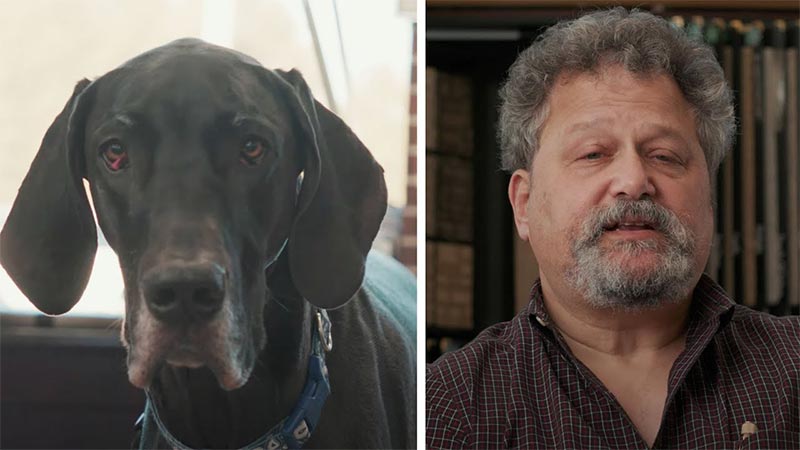 Flooring questions?
Ken answers a new question every week! Check out:
See More Flooring FAQs