Ask Ken: Yes, I Was Wrong! Here's an Easier Way to Repair Your Damaged Click Luxury Vinyl Floor


Ken's Quick Answer:
"Good news! You can, in fact, replace damaged click luxury vinyl planks without needing to unclick your entire floor. However, the process does take some finesse and we recommend hiring a professional installer for the work."


Ken's In-Depth Answer:
The title of this episode is as follows: I Was Wrong. That's right! Several months ago I made a video showing you the pros and cons of click vs. glue-down luxury vinyl floors. While I'm happy to say that most of the video contained helpful information, I have an important amendment to it.
I claimed that glue-down luxury vinyl was better for future repairs because you could just pull up any damaged planks. On the other hand, I said that for a click product, you'd have to disassemble the entire floor to reach the planks that you want to remove.
Well, I was very pleased to see that somebody paid attention to my video and made a comment on my Facebook post saying that I was wrong. They said that click luxury vinyl can, in fact, be more easily repaired than I claimed. A few weeks later, I asked my very best hard surface installer, is this true? To my surprise, he said it was!

"The process includes a lot of heating to soften the planks, and you'll need a crowbar to gradually bend and snap the replacement plank into place."

See More Flooring FAQs

We recently renovated our showroom with luxury vinyl and it turned out that there were a couple of damaged planks. (One of them has a screw go through it!) We thought this was a good opportunity to test the claim that click luxury vinyl can be more easily repaired.
For a full description of the process, including visuals of the repair we made, please refer to the video at the top of the page. Below, we have also outlined a quick overview.
1.) Start by softening the damaged plank with heat. 2.) Make cuts vertically to the damaged plank and slowly remove it. 3.) Heat and slightly bend the replacement plank. If you want, you could use the end of a table to bend it further. With the replacement plank, you should try heating both the front AND the back of the plank. 4.) Begin fitting and clicking in the replacement plank on one of the sides. 5.) Click in the rest of the plank using a crowbar to gradually bend and snap it into place.
That's it! However, like many things, it's easier said than done. We'd like to therefore emphasize that we don't recommend trying this at home. Instead, hire a professional installer to replace the damaged plank.
If you have any questions about a damaged plank you'd like to replace, don't hesitate to give us a call at 401-214-0285 or visit our showroom.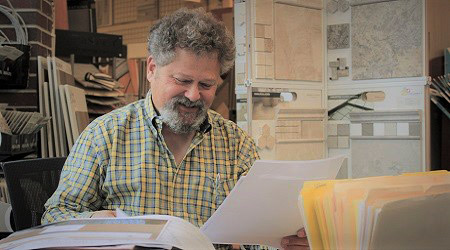 About Ken: Ken Fain is the co-owner of Island Carpet in Middletown, RI and a floorcovering veteran of more than 40 years. His popular 'Ask Ken' video series answers common flooring questions on a variety of topics. It has reached thousands of viewers on both YouTube and Facebook.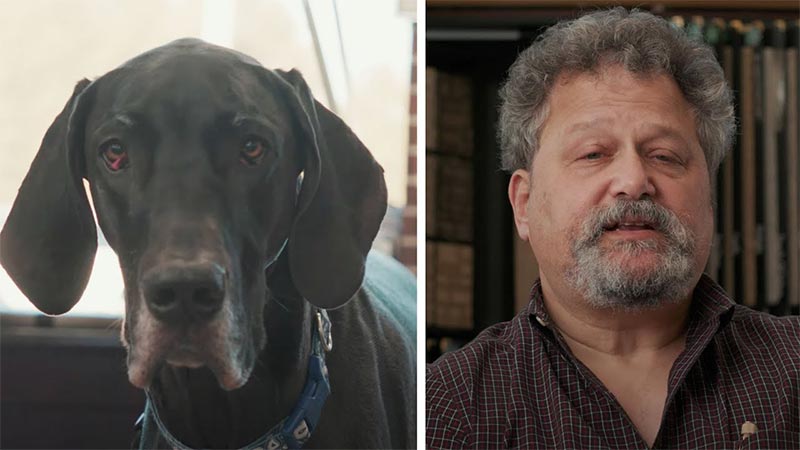 Flooring questions?
Ken answers a new question every week! Check out:
See More Flooring FAQs