What Flooring Options are Available at Island Carpet Tile & Hardwoods in Rhode Island?
With a variety of elegant home decor options and ever-changing trends, at Island Carpet we want to be part of the decision-making process in finding the right choice to make your floors exceptional.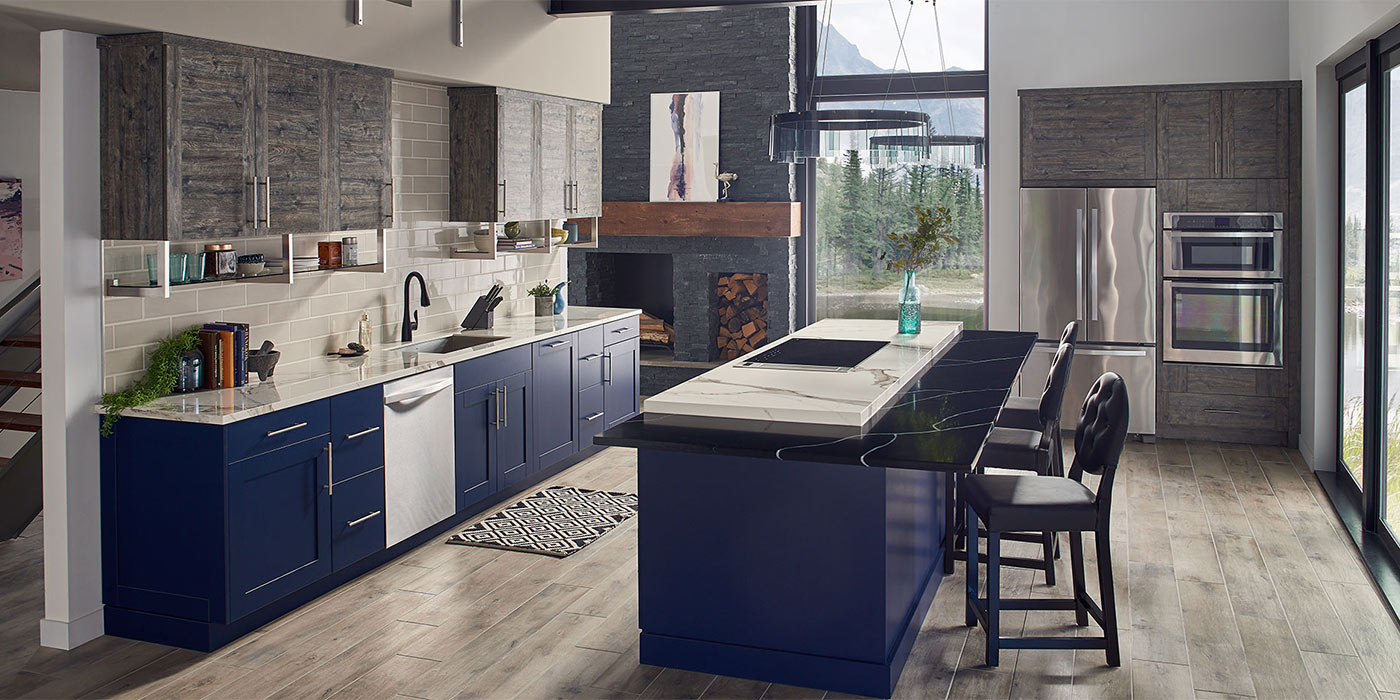 What Materials Do Most Flooring Stores in Rhode Island Offer?
Fortunately, there is a flooring solution available for every type of aesthetic and lifestyle. Options can include comfortable carpeting, hand-sculpted hardwood, luxurious vinyl planking, elegant porcelain tiling, or even exquisite marble. Each option comes in a plethora of styles, makes, and colors, as well as their potential pros and cons. Let's further break down these options and decide on what best suits your home needs.
Carpeting is a classic and standard option due to being an affordable flooring option. If you're looking for something more standout, luxury carpet offering additional quality and support exists. Carpet aids in improving home acoustics by deadening sound and reducing unpleasant echo in open spaces. Its cushioning is also more comfortable to stand or sit on as well as provides warmth during the colder months. If you have children, it can also provide a blanket of safety for potential accidents. It does take more effort to keep clean, however, especially if you are a pet owner.
There are a variety of wood flooring types, each with their own elegant and sleek style. A significant benefit to this option is its longevity and ease of maintenance. While finished or unfinished hardwood flooring will cost more initially, it can pay off in the long term as opposed to the carpet counterpart, as carpeting needs replacing every few years. Any cosmetic damage to hardwood flooring requires simple repair to restore its look. However, wood comes with risks if it receives prolonged exposure to water or humidity. Unseen moisture damage can lead to the wood expanding or rotting if not addressed and given proper maintenance.
Vinyl is a sturdy solution that can also give off the same sleek and luxurious look as hardwood. Unlike wood, vinyl is very water-resistant, making it safe for areas that might see accidental leaks. It is also simple to maintain via sweeping and mopping dirty surfaces. The downside is that vinyl is a physically weaker material. Rough treatment of the flooring can show signs of scraping, scratching, or puncturing.
Porcelain tiles are somewhat similar to a ceramic tile. Unlike delicate ceramic, however, porcelain is made of a much denser material, making it a far more durable option and friendly to environments with varying temperatures. Marble also presents a similar elegant style as that of porcelain but can be far more prone to scratching, staining, and water damage if not correctly maintained. Marble and porcelain flooring are also heavy, making it an unreliable option for areas that are not adequately reinforced to bear the additional weight. These methods of flooring are famous for their visual beauty but be prepared to stay on top of regular cleaning and sealing.
Looking For Flooring Stores in Rhode Island?
Choosing the correct flooring for your home's surfaces can be a tough choice. That's why the experts at Island Carpet Tile & Hardwoods are the ideal group to assist you in all of your flooring needs. You can schedule a consultation by calling at 401-214-0285. We can set you up with a plan for success as well as recommend experienced home designers to assist with creating the home you deserve.