Installing Tile Twice as Fast? 3 Things to Know about Dal's Revolutionary Click Tile
Tile installation has traditionally been more difficult and time-consuming than other types of flooring products. Can Dal's new RevoTile change that with its unique click design?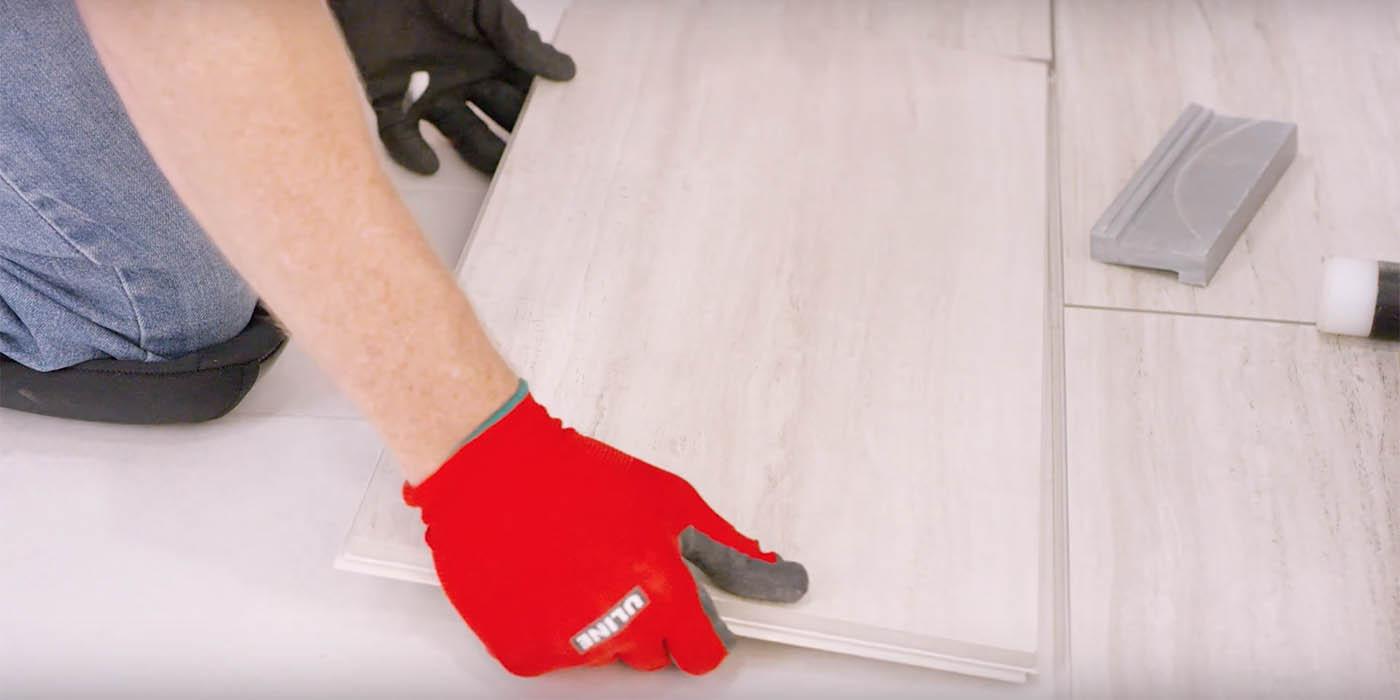 Why Daltile's new product could be a big deal:
Installing tile can be a messy and expensive prospect, but its durability and beautiful appearance make it a popular choice in bathrooms, kitchens and other areas where messes and moisture are common.
But what if customers could get the benefits of tile without having to worry about an expensive or difficult installation? Today, Island Carpet is taking a closer look at Daltile's RevoTile to see if it could be a revolution for your home. Here are three things we think you should know about the new tile:
1.) Installation is both faster and easier than with traditional tile.
A number of Luxury Vinyl Plank products in recent years have used click-based systems to make installations faster and easier—particularly for do-it-yourselfers. Having this type of technology in a tile product could make a similar impact. Before RevoTile, installing porcelain products required a mortar and was a more intensive process than other types of floor coverings.
Daltile says there is no mortar needed to install RevoTile (just add an underlayment) and that the new click design allows for a 2x faster installation* compared to ordinary porcelain tile. Plus, there's no waiting required before grout can be added. In fact, Daltile says that grout should be added immediately.
For a step-by-step guide on how to install RevoTile, feel free to watch the video below. At 15-minutes long, it is very in depth, and shows you the tools you need for a successful installation.
2.) The product allows flexible replacement.
Daltile says it's relatively easy to remove an individual tile if it becomes damaged. Simply use a rotary cutting tool to cut the grout around the piece you want to replace and remove the tile using a pry bar (see timecode 13:27 in the video above.) Daltile also states that if you use RapidPrep and RapidGrout during installation, you are entitled to a Limited Lifetime Residential Warranty**.
3.) The click design is currently available in porcelain, with limited color choices.
We are impressed with the quality of the styles that Daltile currently has available. There are six wood looks available in a 6"x24" tile and eight additional wood looks in a 6"x36" size. There are also seven stone looks, four marble looks and a concrete look in a 12"x24" tile.
If you're looking for a very specific size and style, RevoTile may not be the right fit until the selection is expanded. You can visit Daltile's website for the most up-to-date selection.
RevoTile is currently only available in porcelain and has a limited selection of looks and colors to choose from. But more styles are likely to be added, and the new technology has the potential to vastly improve the ease of tile installations moving forward. Daltile also says the product is able to retain the advantages of traditional tile, meaning that you'll be choosing a durable product with the added benefit of being able to easily switch out any damaged pieces.
*When compared to installing 300 sq. ft., 6 x 24 porcelain tile with a three-man crew using typical trade installation practices and tools, and a 3-hour rapid dry mortar cure.
**Please see Daltile's website for other exclusions and details.